Endangered Macaw OMA Bracelet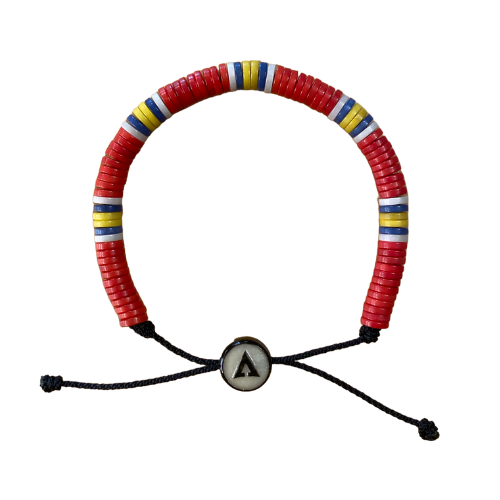 ---
Macaws are some of the most beautiful birds to inhabit the Earth.  Known for their vibrant colors, this bracelet was designed to invoke the beauty of these amazing creatures on your wrist.  Not only does every Macaw OMA bracelet protect an ACRE of endangered rainforest, an ADDITIONAL 5% of proceeds are donated to Macaw Conservation C.R. to support them in their mission of protecting these beautiful birds for generations to come!
SPECS:
Made with tagua, an all-natural organic material sustainably sourced from Ecuador & colored with natural vegetable dyes
Every bracelet funds the protection of both endangered rainforests and macaws through Rainforest Trust® & Macaw Conservation C.R.®.
All natural jute hemp carrying pouch
100% handmade by indigenous artisans
Vetted partner of the World Fair Trade Organization
Unisex, adjustable, waterproof
SHIPPING:

We are proud to ship all orders using Sendle, a 100% carbon-neutral shipping service.  You can learn more about our commitment to sustainability by clicking here.
U.S. Orders: 3-5 business days for delivery. International: 5-10 business days. Shipping fees calculated at checkout. Please note that some international orders may incur customs fees, we advise you to check with your local post authority.
WHY OMA?
Unlike other bracelets that claim to be "100% handmade" while being mass produced in a factory in China, our bracelets are TRULY handmade by indigenous artisans in the Ecuadorian Amazon from sustainably sourced natural materials.  Many companies will use words like "recycled" and "eco-friendly" to greenwash the true impact of their products, but we stand by our commitment to create TRULY sustainable products that have the future of our planet as the top priority.

OUR PROMISE
We stand by our products 100%. If you have any issues whatsoever, we'll replace or refund your order, no questions asked!